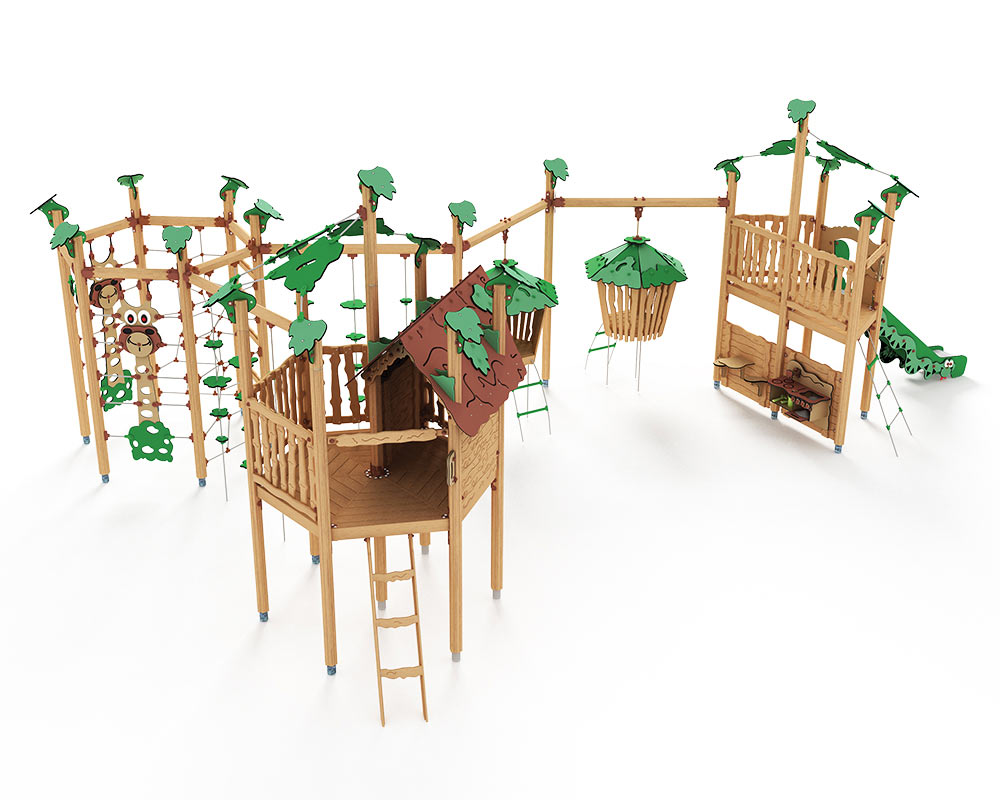 609901
Cobra - Playground structure with towers, jungle huts and slide
Item 609901 Play structure.
One tower with a slide and one with a play house offer the children a cosy place here and a speedy slide tour there. Role play and imagination are ignited by the kitchenette with movable parts. Motor and coordination skills are trained when swinging from liane to liane or climbing the different nets. The giraffe's face can be made happy or sad. The jungle huts are perfect chill-out places.
Specifications:

Order number


609901C: Surface mounting
609901G: In-ground mounting

Product dimensions (LxWxH)
1040 x 770 x 386 cm

Area requirement incl. safety distances (LxW)
1500 x 960 cm

Maximum fall height
248 cm

Age recommendation
From 3 years

Approximate installation time
2 persons 24 hours

FSC-certified
Product Images
Category Images
(Not necessarily quite the same product)