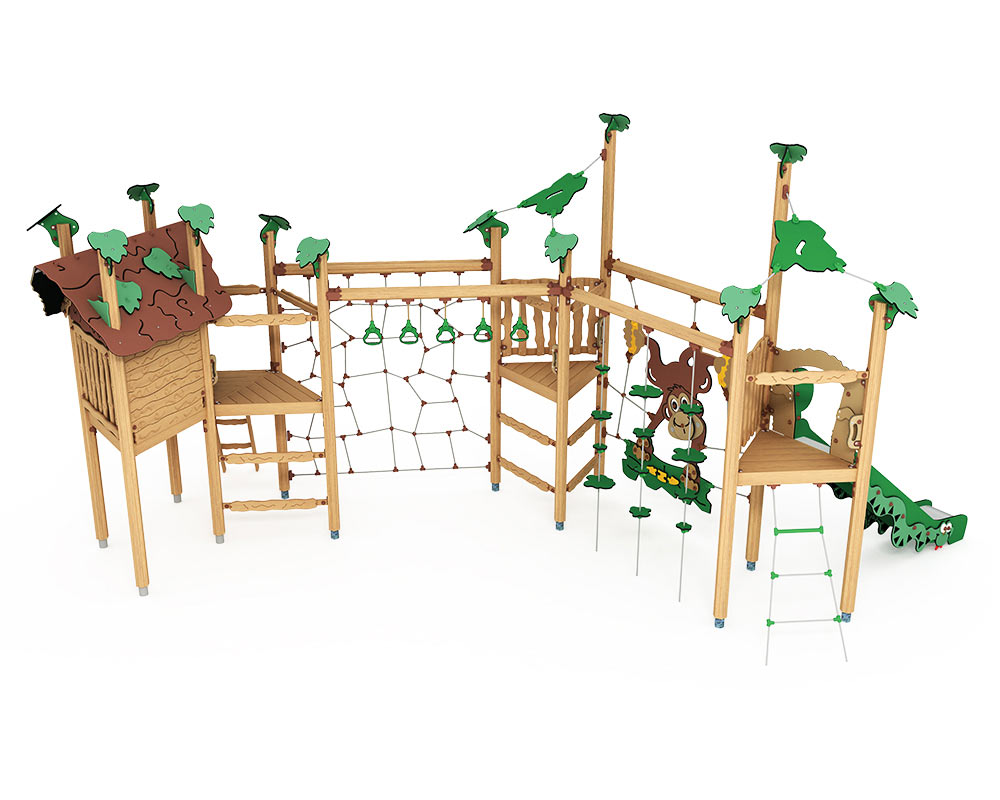 609801
Forest – Playground structure with slide, towers and climbing activity
Item 609801 play structure.
Countless climbing possibilities that help develop the little monkeys' motor
skills and physique. A play house with strange angles, peep holes and open sides.
Made for imagination, adventure and role play. The children can keep an eye on their friends from one of the three towers, or they can use them as a starting point for climbing to the next tower, or they can dash down the slide.
Specifications:

Order number


609801C: Surface mounting
609801G: In-ground mounting

Product dimensions (LxWxH)
750 x 630 x 386 cm

Area requirement incl. safety distances (LxW)
1050 x 950 cm

Maximum fall height
248 cm

Age recommendation
From 3 years

Approximate installation time
2 persons 16 hours

FSC-certified
Product Images
Category Images
(Not necessarily quite the same product)