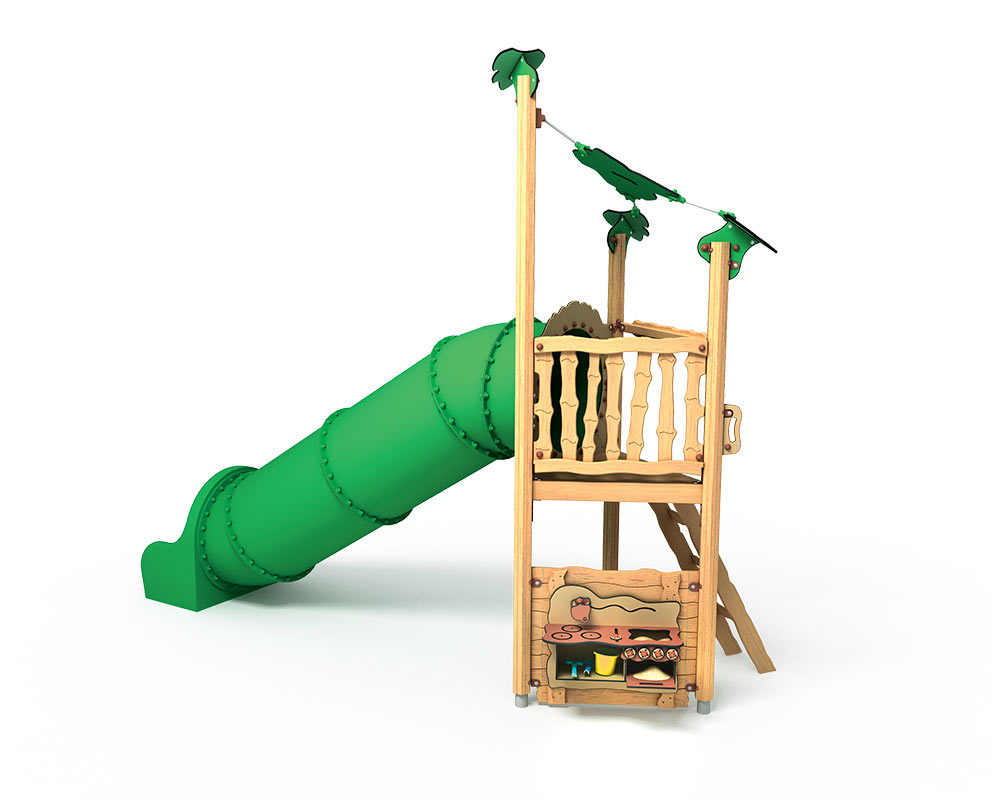 609101
Victoria – Playground structure with kitchen, tower, ladder and tube slide
Item 609101 play structure.
Who gave name to this structure: The Victoria Lake or the old English Queen? Both. The lake was named after the Queen.
The children can play in the little kitchen with movable parts and drawers, they can crawl up on the tower and have a look around, or they can safely dash down the tube slide.
Specifications:

Order number


609101C: Surface mounting
609101G: In-ground mounting

Product dimensions (LxWxH)
450 x 175 x 386 cm

Area requirement incl. safety distances (LxW)
790 x 450 cm

Maximum fall height
140 cm

Age recommendation
From 3 years

Approximate installation time
2 persons 5 hours

FSC-certified
Product Images
Category Images
(Not necessarily quite the same product)