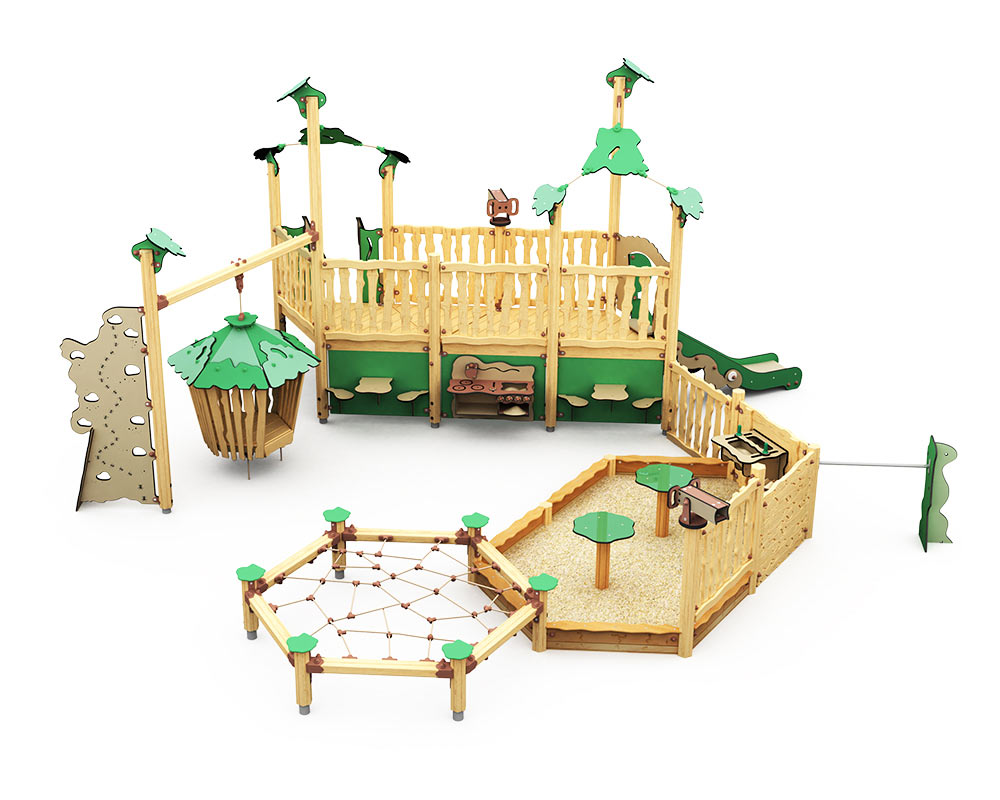 606603
Maya – Playground structure with lookout post, jungle hut, sandbox and slide
Item 606603 playground structure.
Look-out with telescope, stairs and slide, jungle hut, sandbox, sand mill, climbing net … anything missing? Ah, yes, the stove! Here it is! There is no end to the possible role and solo plays, and at the same time, the children strengthen their motor and coordination skills.
Specifications:

Order number


606603G: In-ground mounting

Product dimensions (LxWxH)
750 x 723 x 320 cm

Area requirement incl. safety distances (LxW)
1095 x 985 cm

Maximum fall height
100 cm

Age recommendation
From 2 years

Approximate installation time
2 persons 16 hours

FSC-certified
Product Images
Category Images
(Not necessarily quite the same product)