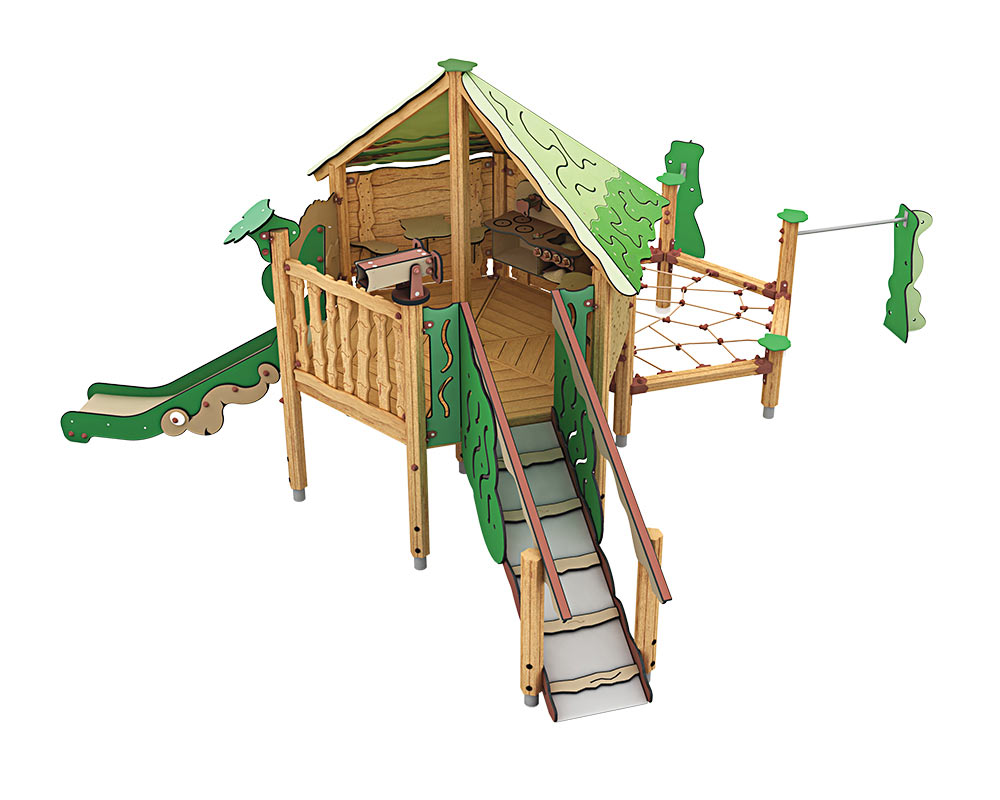 606601
Cheops – Playground structure with playhouse, slide and climbing net
Item 606601 playground structure.
Thrilling play house "in the tree tops" with wonderful role play possibilities in the kitchen.
Look out for your friends through the telescope or dash down the slide. Climb around on the horizontal climbing net – or just use it as a hammock and relax!
Specifications:

Order number


606601G: In-ground mounting

Product dimensions (LxWxH)
606 x 562 x 268 cm

Area requirement incl. safety distances (LxW)
900 x 890 cm

Maximum fall height
100 cm

Age recommendation
From 2 years

Approximate installation time
2 persons 10 hours

FSC-certified
Product Images
Category Images
(Not necessarily quite the same product)