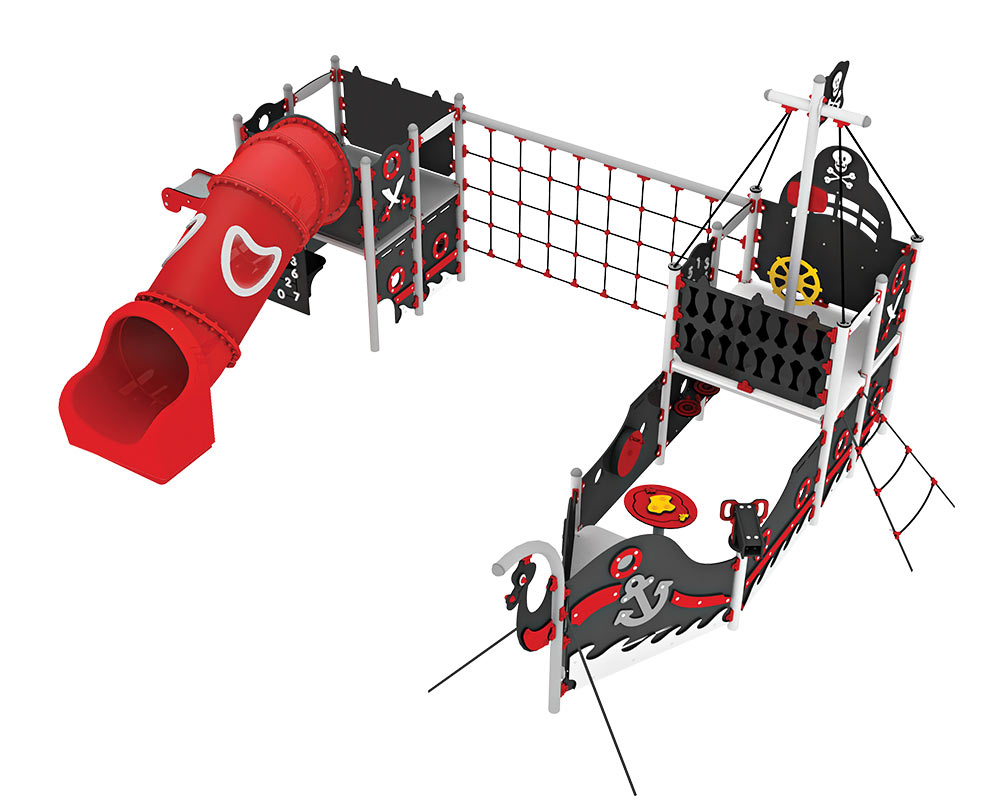 300070
Port Royal
Port Royal is Pirates world's biggest play structure with plenty of play activities. There is room for more than 25 children on board this big pirate ship, and with its 17 activities, nobody will manage to get bored!
Port Royal is very popular with bigger institutions and housing associations. With its many different activities, this play structure appeals to a broad agegroup.
100 % maintenance-free.
Specifications:

Order number


300070C: Surface mounting
300070G: In-ground mounting

Product dimensions (LxWxH)
801 x 446 x 299 cm

Area requirement incl. safety distances (LxW)
1101 x 744 cm

Maximum fall height
159 cm

Age recommendation
From 2 years

Approximate installation time
2 persons 13 hours
Product Images
Category Images
(Not necessarily quite the same product)