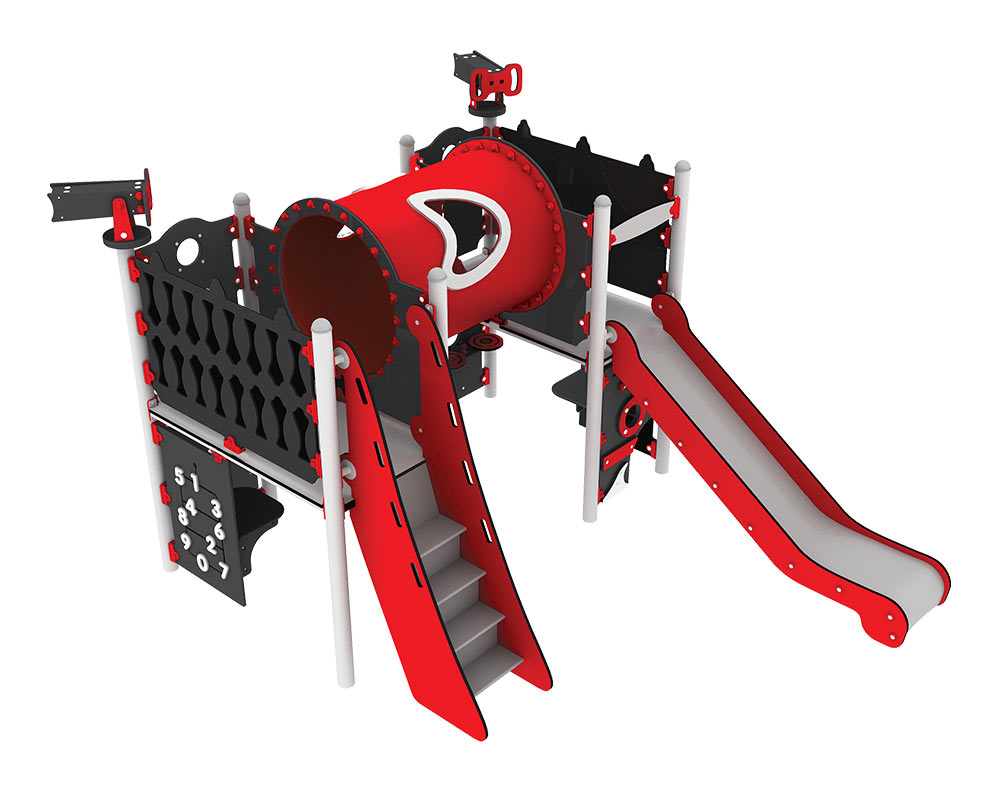 300050
Sankt Croix
Saint Croix is one of Pirates world's most popular play structures with many activities. The children can play in the crawling tube with a window, keep an eye on the surroundings through the two telescopes or adjust movable parts in the machine room.
Saint Croix offers many activities and room for 12 children. Please note how little space it requires.
100 % maintenance-free.
Specifications:

Order number


300050C: Surface mounting
300050G: In-ground mounting

Product dimensions (LxWxH)
324 x 242 x 197 cm

Area requirement incl. safety distances (LxW)
674 x 542 cm

Maximum fall height
90 cm

Age recommendation
From 2 years

Approximate installation time
2 persons 8 hours
Product Images
Category Images
(Not necessarily quite the same product)