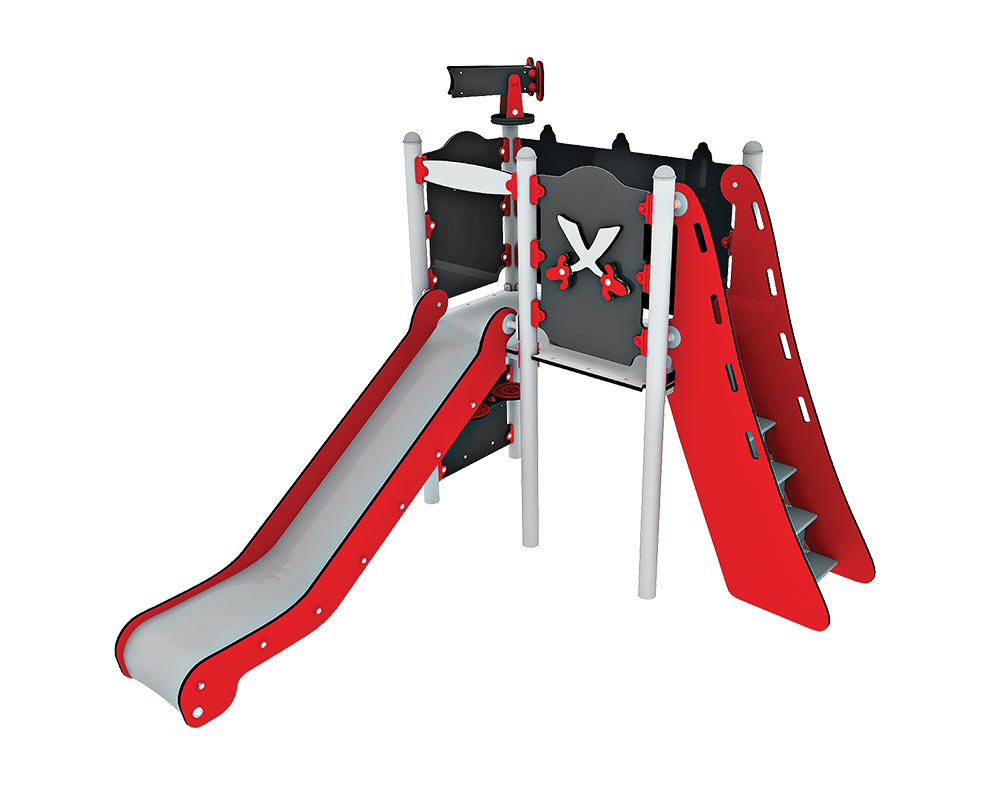 300040
Sankt Vincent
Sankt Vincent was made to create a small play structure with many fun activities. Children will hardly know what to use first: the telescope, the number board, the machine room below or the slide.
Saint Vincent was developed considering the latest findings regarding children's motor and learning development.
100 % maintenance-free.
Specifications:

Order number


300040C: Surface mounting
300040G: In-ground mounting

Product dimensions (LxWxH)
261 x 209 x 197 cm

Area requirement incl. safety distances (LxW)
611 x 509 cm

Maximum fall height
90 cm

Age recommendation
From 2 years

Approximate installation time
2 persons 5 hours
Product Images
Category Images
(Not necessarily quite the same product)