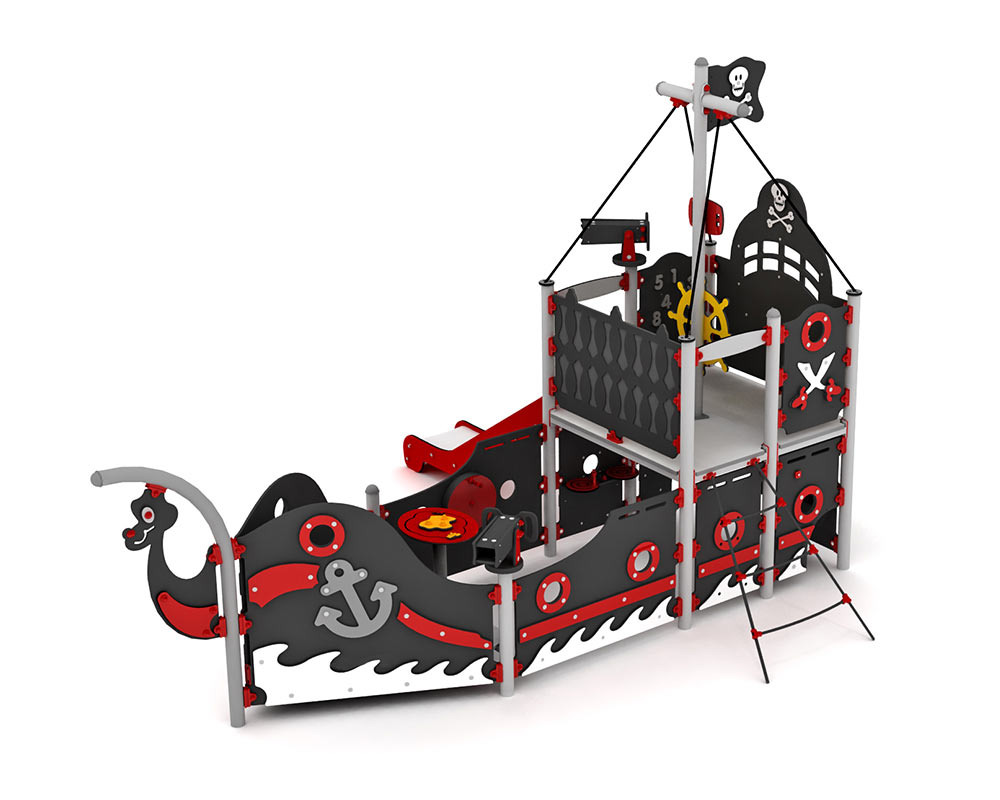 300002
Pirate ship with open slide
But things can go wrong, even for unfearful pirates! The enemy may be predominant, and then it is of course smart to have some way out.
This pirate ship is just like item 300001 but comes with an open slide as an escape route for the crew.
Specifications:

Order number


300002C: Surface mounting
300002G: In-ground mounting

Product dimensions (LxWxH)
444 x 396 x 299 cm

Area requirement incl. safety distances (LxW)
744 x 746 cm

Maximum fall height
90 cm

Age recommendation
From 2 years

Approximate installation time
2 persons 9 hours
Product Images
Category Images
(Not necessarily quite the same product)